Welcome to the
Sonoma County,California
USGenWeb Project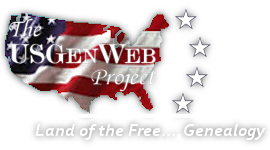 Available for Adoption
My name is Lewis M. Ruddick. I am the coordinator for Sonoma County, California.
Please note: I am unable to do lookups for this county. If you desire lookups please post your query to the query page.
Table of Contents
Sonoma County References & Lookups
Other USGenWeb Links
California Master County Index
USGenWeb Page
USGenWeb California County Archives
WorldGenWeb
Mendocino County, CAGenWeb
(Neighboring county of great importance to Sonoma County researchers. County boundaries changed, resulting in some Mendocino records being located in Sonoma.)
Sonoma County Resources
Office of the Recorder, Sonoma County
585 Fiscal Dr., Rm.103 P.O. Box 1709 Santa Rosa, CA 95402-1709
(707) 565-2651

| | |
| --- | --- |
| Marriage Records: | 1846-Present (Complete) |
| Birth Records: | 1858-Present (Sketchy until 1905) |
| Death Records: | 1873-Present (Sketchy until 1905) |
| Land Records: | 1834-Present (Complete) |
| Wills: | 1883-1939 |
Sonoma County Library
The Sonoma County Internet Library is an excellent source of Sonoma County Historical and Genealogical information. They can be reached by clicking on the legend above.
They will do mail checks but only if you provide a self addressed stamped envelope. Be as specific as possible as they are unable to respond to blanket general requests. Written requests should be addressed to the attention of the Local History and Genealogy Annex.
Sonoma County Internet Branch Library
Attn: Local History and Genealogy Annex
Third & E Streets
Santa Rosa, CA 95404
Sonoma County Genealogical Society
Index for the Sonoma Searcher
Index to1890 Census Sonoma County, California (Reconstructed)
Index to Judgments of Sonoma County, California, 1852 to 1917
List of SCGS publications since 2011
Sonoma County Historic Records Preservation
Sonoma State University Library
Santa Rosa Junior College Library
Santa Rosa Press Democrat
California Digital Newspaper Collection
Faught Cemetery page
Sonoma County Obituaries
1850 Sonoma County Census
Old Journals, Diaries & Letters
"Notaries Public 1891-1909" (Searchable Database-All California
Counties)
Sonoma County Uncorked - Sonoma County from a current perspective
Alternate version of the 1850 Census
U.S. Frontier Roads & Trails from 1820 - present - A video presentation of routes to the west
Western Sonoma County Historical Society
California Resources
Gold Rush Bibliography Resource
Cyndi's List of Genealogy Sites on the Internet--California
United States Resources: California
NorCal Genealogy Index This index is as thorough as you will find anywhere for Northern California genealogical or historical purposes.
Other Genealogy Links
Sonoma County History
Sonoma County, California, an original county, created February 18, 1850. County seat, Santa Rosa. Sonoma is a Chocuyen Indian name translated by some as "Valley of the Moon" and by others as "land or tribe of the Chief Nose."
Sonoma County Databases
California Pioneer Project
Lists pioneers who were either born in or arrived in California prior to 1880
California Pioneer Project Biographies of Sonoma County Residents
Historical Sketch Book of Napa, Sonoma, Lake, and Mendocino (1879), by Campbell Augustus Menefee
History of Sonoma County (1880), Republished by Charmaine Burdell Veronda (1973)
Memorial and Biographical History of Northern California (1891), Lewis Publishing Co
History of Sonoma County (1911),by Tom Gregory
Biographical Record of Coast Counties - 1904 - Ver. 1
Biographical Record of Coast Counties - 1904 - Ver. 2
Lists all individuals mentioned in these history books along with the page number where they may be found. Citations may be chapters, paragraphs, or a simple name notation. Copies of pages can be obtained by sending nominal copy fees and SASE by snail-mail to the:
Sonoma County Internet Branch Library
Attn: Local History and Genealogy Annex
Third & E Streets
Santa Rosa, CA 95404
Updated July 31, 2017



©1998-2017; This web page is sponsored on behalf of the California US GenWeb Project Although believed to be correct as presented, if you note any corrections, changes, additions, or find that any links provided on this page are not functioning properly, please contact the webmaster Webmaster for prompt attention to the matter.

If you would like to host a county of your own or need a web page, please contact the California State Coordinator.

ALL RIGHTS RESERVED